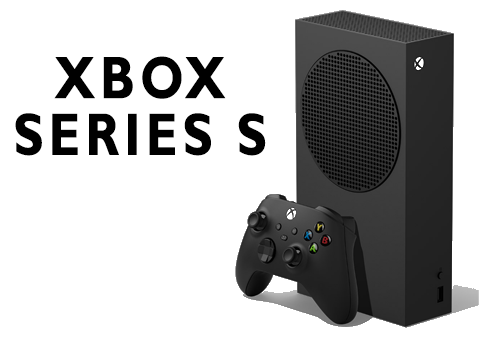 Why do you need to buy Xbox Series S ?
| Samuel Boateng
The company that designs and manufactured Xbox is Microsoft. Xbox has evolved throughout generations and one of the latest Xbox production is Xbox Series S. This generation of Xbox is designed to optimise space and meet budget compared to all other previous Xbox production. So, if you're on a hunt for a new generation video game console but don't want to break the bank, Xbox Series S is a perfect choice for you.
Microsoft describe this version of Xbox as next-gen. And what does it mean to you? This means that the console is filled with all the latest technology that a 21st generation gamer would expect to have to make their gaming experience fun. Even-though Series S struggle to output 4K resolution, It still produces amazing HD resolution to meet the latest game release at 120fps.
The Series S is designed to be all digital which means that there's no optical drive to use CD's which has reduces the over all shape and size of the game. What this mean for you is that you can now carry the game anywhere at anytime to play all your favourite game because of it easy mobility. Again, Microsoft have introduced Xbox Game Pass and Game Pass Ultimate subscription to allow users to unlock hundreds of both new and old games online. That been said, if you are a pro in Xbox games with millions of previous Xbox games who wants to upgrade then Series S is not the best option. However, this will be a perfect match for new bees to Xbox consoles, because you will save space with the console it self and avoid physical games crowding up your entertainment space.
For the amazing experience of next-gen criteria, series S comes with DirectX ray tracing, variable-rate shading, and variable refresh rate. Its resolution performance range from 1080p to 1440p at 60fps, with support for up to 120fps. The processing speed of Xbox series S is an eight-core 3.4GHz custom AMD CPU and a GPU with 4 teraflops of processing power. This gives better experience in performance in speed playing and switching between titles. 
Amazingly, series S is a step ahead of all it predecessors when it comes to storage. The new console progressed from old HDD to new SSD which is much faster and long-lasting storage device, hence, making Series S much faster loading console. 
Another take home when we its comes to Series S is the fact that it's designed to be backward compatible with all the classics games you can think of in the Xbox Game Pass Library. Also, compatible with all Xbox one accessories such as the Xbox controllers, charging cradles, adapters and many more. For more compatible accessories see or visit Microsoft.